Stage 2-3:Main Theme of Next Innovation Era
September 20-25, 2021 | Dalian. China
The sports consumer industry has become an increasingly important consumer market. With the formation and development of the sports market, the sports industry will have an increasingly important impact on expanding domestic demand and promoting economic growth. Further accelerating the marketization and industrialization of sports consumption will allow a potentially huge sports market to spawn a prosperous sports industry. Therefore, on the basis of studying the marketization of sports consumption and the interaction between sports consumption and the sports industry, both policies and strategies to stimulate sports demand and policies and strategies to increase the supply of sports are adopted to cultivate the market, activate the sports industry, and promote The purpose of economic growth.
---
Ubiquitous Connectivity and Harmony
Stage 2-3:Main Theme of Next Innovation Era
Theme: Ode to the Joy of E-Competition
- E-games in Dalian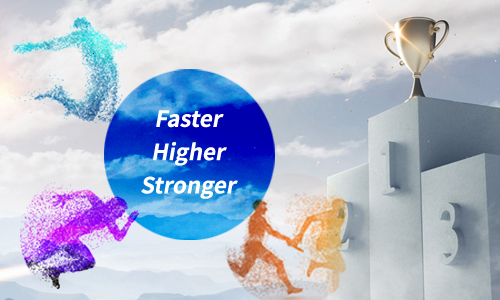 Time: September 25, 2021, 09:00-12:00; Place: Room 6, DICC
---
Introduction
This forum will cover three parts by inviting 12-16 dynamic leading e-game leaders to discuss recent developments and future trends in this fun field.
---
---
Moderator:
Under Coordination
---
If you want to play a role as a panelists or speaker, please apply now here
If you are interested in sponsoring this session, please contact us here
Be part of it as an active participant, register now at here
---