Stage 2-3:Main Theme of Next Innovation Era
September 20-25, 2021 | Dalian. China
The gap between top athletes is very small, so we must use science to gain a competitive advantage, enough to provide individual athletes and teams with one-stop, visual data and efficient technical analysis for athletes to analyze sports performance and predict potential illnesses. Advanced data analysis technology can provide personalized feedback for players, so that they can be targeted to improve. Better help athletes achieve their best performance.
---
Next-Generation Sports Tech
Higher, faster and stronger
Theme: Higher, faster and stronger
- Tech and Effective Performance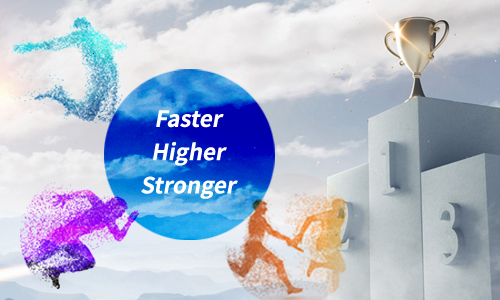 Time: September 23, 2021, 09:00-10:30; Place: Room 7 DICC
---
Introduction
The purpose of this forum is to learn from each other, strengthen communication, grasp the pulse of global sports technology innovation and development, and lead future application trends. Industry elites from the sports industry, the Internet, and data analysis will be invited to participate in the discussion.
---
---
Moderator:
Under Coordination
---
If you want to play a role as a panelists or speaker, please apply now here
If you are interested in sponsoring this session, please contact us here
Be part of it as an active participant, register now at here
---