STAGE FOUR: Start-Up's Biz Kingdom
September 25-29, 2021 | Dalian. China
Enjoy Your Experiences at GalaTech for Catalyzing Your Startup and Successes
---
I & E Network Village
STAGE FOUR: Start-Up's Biz Kingdom
Theme: Talent Matching
- Perfect Job from Strong Career Preparation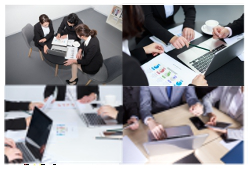 Time: September 25, 2021, 13:30-17:30; Place: Room 5, DICC
---
Introduction
This forum is an international job matching platform, which allows candidates to create a personal account on the platform system mentioning about the work history, personality, and job preferences and receive pre-invitations and meet on site.
The employers. can post vacancies, search for candidates matching their preferences.
This forum will provide real matchmaking during the GalaTech 2021.

---
Be part of it as an active participant, register now at here
---