STAGE ONE
World Bio-Industry Congress & Expo
- Toward Global One Health 2030
September 25-27, 2021 | DICC, Dalian, China
Tentative Confirmed Speakers

Andres A. Gutierrez

Executive Vice President and CMO,Advaxis, Inc., USA


Bob Balderas

VP Biological Sciences,BD, USA


Ian Talmage

SVP, Bayer Pharmaceuticals, Germany


Jacob Petersen

Vice President, Novo Nordisk, Denmark


Farshad Guirakhoo

Chief Scientific Officer, COVAXX, USA


Shibo Jiang

Professor,Fudan University, China


Leo Barella

VP, Chief Technology Officer,Takeda, USA


Ralf Altmeyer

Chief Business Officer,BayRay Innovation Center,Shenzhen Bay Laboratory, China
---
GalaTech Hospitality
- What a Pleasure to Have a Friend Come from Far Away
September 25, 2021 | Global Village, DICC, Dalian, China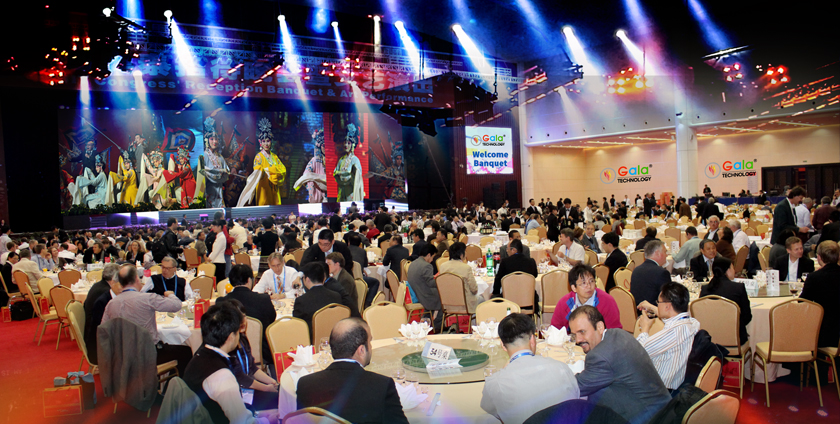 Gala-Dinner of WBCE 2021
-Enjoy a Whole Cup of LIfe
Welcome Speeches
Dalian

"Dalian-Sea, Mountain, Human"
"Cup of Life "Award
–Sponsored by Top Biotech Companies
Signing Ceremony
Welcome Banquet

---
Branded Event 1: Global Laureate Forum
- Hall of Fame for Discovers and Innovators
September 25-27, 2021 | DICC, Dalian, China
---
Nobel Laureates of Previous Conferences
---
Dr. Aaron Ciechanover
Nobel Prize Laureate in Chemistry, 2004

Dr. Erwin Neher
Nobel Prize Laureate in Physiology or Medicine 1991

Dr. Johann Deisenhofer
Nobel Prize Laureate in Chemistry 1988

Dr. Luc Antoine Montagnier
Nobel Prize Laureate in Physiology or Medicine in 2008

Dr. Marie Lehn
Nobel Prize Laureate for Chemistry in 1987

Dr. Michael Levitt
Nobel Prize Laureate in Chemistry 2013

Dr. Richard Robert Ernst
Nobel Prize Laureate in Chemistry 1991

Dr. Karl Barry Sharpless
Nobel Prize Laureate in Chemistry 2001

Dr. J. Robin Warren
Nobel Prize Laureate in Physiology or Medicine 2005
---
Global Laureate Speakers under Invitation
September 25-27, 2021 | Dalian, China
"Nobel Across China" was launched in 2003. It has received extensive attention and support from the "Nobel Laureates Forum", Nobel Cross Campus" and "Face-to-Face with Nobel Laureates." 50+ Nobel Prize Laureates have joined this project in the past fifteen years. From 2021, we expand this project to"Global Prize Laureates Across China", which will invite 1000 Global Prize and Laureates of the worldwide prestigious Scientific Innovation Awards to China to share perspectives and forge collaborations. We aim to bring the creative spirit and ideas to China for motivating our young generations to learn the frontier knowledge and to explore deeper insights in the scientific world.
---
| | | | | |
| --- | --- | --- | --- | --- |
| Nobel Laureate Forum | Lasker Laureate Forum | Einstein Award Laureate Forum | Louisa Gross Horwitz Prize | Crafoord Laureate Forum |
| Kyoto Laureate Forum | Fields Laureate Forum | Gairdner Laureate Forum | Wolf Laureate Forum | Wiley Laureate Forum |
| Breakthrough Laureate Forum | Turing Laureate Forum | Tang Laureate Forum | Shaw Laureate Forum | UNESCO Laureate Forum |
| Brain Laureate Forum | Albany Laureate Forum | Buchanan Laureate Forum | Warren Alpert Laureate Forum | Kavli Laureate Forum |
---
Branded Event 2: Wisdom Pulpit
- Dedicated Events for Top Scientists and Innovators
September 25-27, 2021 | Dalian World EXPO, Dalian, China
Through the concurrent milestone-level Forums by inviting world-class scientists and innovators to offer lectures, this session will cover the most advanced scientific discoveries and the frontier technological innovations.
STAGE TWO
World Future Industry Congress & Expo
- Empowering World Economy with Emerging Revolutionized Technologies
August 26-28, 2021 | Dalian, China
This Session as parallel Events to the Stage One with a Theme: Dreaming the Future, Enriching the World. On the demand of global strategic emerging tech development, it is essential to establish a platform for all active innovators to share their knowledge, achievements, and experiences during their innovation and entrepreneurship life. Particularly for Start-ups, this stage provides a best meeting place for them through well selected and extensive designed BIT's international conferences of hot High-tech nowadays.
---
Stage 2-1: Gala Plenary Summit
Theme: Dreaming the Future, Enriching the World
August 26, 2021 | Dalian, China
---
Tentative Confirmed Speakers

Ahmed Ziyan

Deputy Minister, Ministry of Environment, Maldives


Joseph Muscat

Former Prime Minister, Malta


Ahmed Aboutaleb

Mayor, Rotterdam, the Netherlands


Tom Brabazon

Former Mayor, Dublin, Ireland


Aharon Aharon

CEO, Israel Innovation Authority, Israel


Gal Goren

Co-founder and CEO, temi, Israel


John David

CEO and Founder, Amnick, UK


Brandon Price

Co-Founder & President, Biogenin S.A.P.I. de C.V., Mexico
---
Stage 2-2: Inaugurated Platform of Global Innovation

August 26, 2021 | Dalian World EXPO, Dalian, China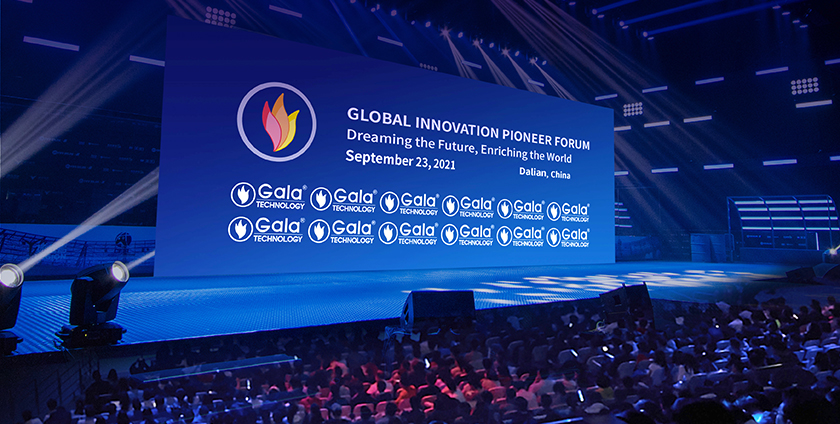 New Visions of Global Innovation
W10 National Strategy Forum
Selected Countries Briefing on Emerging Strategic Technology Development Plan
(from 5 Continents)
W10 City Strategy Forum
- New Strategies for Distinguished Innovation Smart City
World CEO's Voice
- Who Will Lead the Future
New Champion CEO Stage
- KOL Strategies from Emerging Top 100 Tech Companies
Forum on "Belt and Road" Innovation Platform
- Opportunities in Joint-Exploration
---
Tentative Confirmed Speakers

Francisco Betti

Head of Advanced Manufacturing Industry, World Economic Forum, Switzerland


Brett Trusko

President and CEO, The International Association of Innovation Professionals, USA


Bodo Seifert

Vice President Engineered Systems, Sarcos Robotics, USA


Robert Cucin

CEO, BioSculpture Technology, USA


Ariel Briskin

General Manager at IsCham - Israeli Chamber of Commerce in Beijing, China


Richard Kimber

Arbitrator, CIETAC (China International Economic and Trade Arbitration Commission)


Jassim Haji

President Artificial Intelligence Society Bahrain at Artificial Intelligence Society, Bahrain


Li Liu

Director, Dalian Industry Planning Institute, China
---
Stage 2-3: Main Theme of I & E New Era

August 26-28, 2021 | Dalian, China
This Section will introduce Distinguished KOL to discuss hot trending topics in the tech innovations and their impact on the economic development. Through dynamic program of panel discussion, or nova tech briefing, you will be able to meet those successful innovators and learn the status of their disruptive innovations now transforming the world to a revolutionary era.
---
Are You Overwhelming to The Coming-of-the Age of The Smart World
---
---
Tentative Confirmed Speakers
---
Jamie Cattell
Global Managing Partner, Enterprise Strategy, IBM, USA
Wei Siang Yu
Founder and Executive Chairman, Borderless Healthcare Group, Singapore
Kai Liang
Co-Founder and Vice President, Smart Stone Technology
Avi Werner
Co-Founder & CEO, Skelable, Israel
---
Limor Schweitzer
CTO and Founder, MOV.AI, Portugal
Esteve Almirall
Professor, Syntekabio, ESADE, Spain
Eva Bufi
CEO, Ardana Consultants, Spain
Jose Antonio Ondiviela
SmartCities Solutions Director, Microsoft, Spain
---
Riaz Syed
Founder & CEO, Future IT GmbH, Switzerland
Sunil Youn
Director of Business Development, Syntekabio, Inc., South Korea
Robert Rankin
Vice President Strategy & Commercial Asia Pacific, Go Capture, China
Yariv Levski
Co-Founder and CEO, AppReal, Israel
---
Rethinking Biotechnology
---
---
Tentative Confirmed Speakers
---
Atif Abbas
Vice President, Spring Bank Pharmaceuticals, Inc., USA
Christophe Quéva
Chief Scientific Officer, Oncorus, USA
Chuanbo Xu
Senior Director, Clinical Development, Freenome, USA
Chun-Lin Chen
CEO, Shanghai Medicilon Inc., China
---
Eli Beck
CEO, Chairman, USA
Gabor Keresztes
Founder and CEO, Xespok Life Sciences Consulting Ltd., Hong Kong, China
Jason Soung
Principal BD Manager, WuXi Biologics, Japan
Martin Welschof
President and CEO, BioInvent International AB
---
Paul Rohricht
Vice President of Business Development – Oncology, Lunit, South Korea
Sicco H. Popma
CEO, President & Founder, IO Biosciences, Inc., USA
Stephane Budel
Partner, DeciBio, USA
Steve Lehrer
Managing Director, SBLehrer, LLC, USA
---
Sushil Momaya
Business Development Associate, Paras Biopharmaceuticals Finland Oy, Finland
T.C. Lin
CEO, General Biological Corporation, Taiwan, China
Thomas H. (Tom) Bliss
Chief Business Officer, TLC Biopharmaceuticals, USA
Tobias May
Managing Director, InSCREENeX GmbH, Germany
---
Toshiaki Nakagawa
President & CEO, Kyowa Perfumery Co., Ltd., Japan
Wei Zhang
Director of Cancer Genomics and Precision Oncology, Wake Forest Comprehensive Cancer Center, USA
Wenyan (David) Shen
Senior Vice President, NGM Biopharmaceuticals, USA
Yang Sai
Senior Vice President, Hutchison MediPharma, China
---
Innovative Competitions in Scale
---
---
Tentative Confirmed Speakers
---
Arkesh Mehta
Chairman & CEO, OncoBindi, USA
RAVI POTTATHIL
Chief Technology Officer, Zero Gravity Solutions, Inc., USA
Han-Yong Jeon
Professor of Geosynthetic and Technical Organic Materials, Inha University, South Korea
Maví Figueres
President/Founder, GrapheneCR, UK
---
Space Exploration
---
---
World Health Tomorrow
---
---
Tentative Confirmed Speakers
---
Astrid Stuckelberge
WHO/UN-EU Expert, Switzerland
Hans Notenboom
Global Head of Digital, Philips Healthcare, The Netherlands
James J. Gillespie
Senior Advisor, Stanford School of Medicine, USA
Jon Stacks
Director, L7 Informatics, USA
---
Jonathan Schwartz
President, JointechLabs Inc., USA
Noel Chen
VP of Business Development, Novogene, USA
Patrick McHugh
Director, Centre for Biomarker Research, University of Huddersfield, UK
Patrick Merel
Founder & CEO, President, Portable Genomics, Inc., France
---
Mobility, Speed and Smart Ways
---
---
Ubiquitous Connectivity and Harmony
---
---
Tentative Confirmed Speakers
---
Simon de Raadt
WHO/UN-EU Expert, Switzerland
Nikolai Strelchenko
HyperSKU, China
Ivar Jacobson
Founder, Ivar Jacobson International, Switzerland
Jake Orion
CEO, Mendota eCommerce, USA
---
Jose Merino
CEO, Rewire Holding LTD, UK
Marc DiZoglio
DDN Storage, USA
Mark Rogers
Co-founder,BioXplor, Germany
Sameer Pradhan
Senior Business Development Manager,CyberPulse, Australia
---
Next-Generation Sports Tech
---
---
Branded Event 3: China's Strategic Tech Development Forum
-Enabling Regional Development in Post Industrial X.0 Revolution Era
August 26-28, 2021 | Dalian World EXPO Center, Dalian, China
After 40 years of economic system reform, China has moved into a fast track of Innovation-driven development period. Following industrial revolution 4.0, both government and private sectors are focusing on the industrialization of scientific and technological achievement with sustainable economic growth. In this stage, 9 sessions are well designed to disclose the potential, challenges, and opportunities within each dynamic innovation economic zone with in China. You will gain insight into the China's Strategic Tech Development with a whole picture toward China Innovation 2035. This KOL's dialog will lead you how to dive into right direction to practice tech innovation in China.
This Stage will include 9 Forums of Bilateral or Multilateral Panel Discussions on Current issues on International Collaborations on Tech Innovations. Through Decision Makers' Analysis, to redefine the partnership scope, new rules, regulatory issues, barriers and Solutions to new period of across cultural partnership.
Enjoy Your Experiences at GalaTech for Catalyzing Your Startup and Successes



Mariana Danilovic
Managing Director, Infiom, USA




Aurelien Rigart
Vice President / Partner, IT Consultis, China




Ambros Scope
Head Leadership and Future of Work, Zurich Insurance Company Ltd,Switzerland




Amir Toren
CTO and VP of BD, NGT3VC, Israel




Andrea Macdonald
Founder, ideaXme, UK




Andrew Chakhoyan
Managing Director, Strategic Narrative Consulting, the Netherlands




Andy Shannon
Venture Partner, multiple, UK




Anthony Lavery
General Partner , ABS, Hong Kong, China




Caroline Popper
Co-Founder and President, Popper and Company, USA




Chloé BERNDT
Director, VVR International, France




Chris Carter
Managing General Partner, Texas Trans Pacific Energy Advisors, USA




Chris R. Burch
Chief Financial Officer, Waton Corp, China




Dana Al Salem
CEO & Chairman, FanFactory Ltd., UK




David Orban
Vice President Corporate Development, Torre, USA




Dennis van der Veen
Co-Founder, Hamster




Dong-Su Kim
CEO, LG Technology Ventures, USA




Ed Fries
General Partner, 1Up Ventures, USA




Eddy Lee
VP, Engie Factory APAC, Singapore




Erin Lau
CEO, CADIConsultancy Ltd, China




Eslambolchi Hossein
Venture Partner, CloudScale Capital Partners, LLC, USA




Bassam El-Fahmawi
President & Chief Technical Officer, Mawi DNA Technologies, USA




Eugene Buff
Founder & President, Primary Care Innovation Consulting, USA




Faisal Abdullah
Chairman& CEO, Changshu Access Holding, China




Felix Zilberstein
Co-Founder and Managing Partner, 4Tech Capital Ventures, Israel




Florence H-Jennings
Co-Founder,Detalytics Pte Ltd.,Singapore




Franziska Hasselmann
CEO & Founder, Switzerland




Fred Tanada
Investor, SoftBank Capital, USA




Fuhrman Peter
Chairman, Founder & CEO, China First Capital




Geoffrey Handley
General Partner, Haitao Capital, China




Guoding Chen
SSVC, China




Henry Lu
Managing Director, China Merchants Capital (CMC), USA




Ivan Cheung
Consultant, InvestHK, Hong Kong, China




Izabella Khazagerova
SVP, Lee Hecht Harrison, UK




J. Christopher Mizer
President and CEO, Vivaris Capital, USA




Janice S.W. Ng
Consultant, Oxentia, UK




Brandon Price
Co-Founder & President, Biogenin S.A.P.I. de C.V., Mexico




John Hosier
President, John Hosier Healthcare Consulting, LLC., USA




John Ruhmann
CEO/Owner, BioRecruiting Solutions, USA




Josemaria Siota
Executive Director, IESE, Spain




Ken Ghata
Founder & CEO, KG Global Partners, Hong Kong, China




Lacarya Scott
Founding Partner, Tungsten Advisors, USA




Luis S. Galan Lozano
CEO, 2 Open. China




Madison Thompson
Private Equity, Venture Capital, and M&A, USA




Maggie Sprenger
Managing Director, Green Cow Venture Capital, USA




Magne Vange
Manager, KPMG, Canada




Marc Schueler
Venture Partner, Fuel Capital, China




Mark Mueller-Eberstein
tartup Mentor, Blockchain for Social Impact Coalition (BSIC), USA




Martin Rigby
Managing Director, Capital Limited, UK




Michael Amouyal
Partner - Greater China, Rochefort et Associés, China




Michael Cheng
Managing Director, Drum Tower Ventures, China




Michael Gale
CEO, First Penny Investments, Australia




Michael Rosenthal
Chairman, The Investment & Economic Enterprises Business Community, China




Michel Habib
Founder, Managing General Partner, ALIVE Israel Healthtech Fund, Israel




Mike Burden
Director, Conference Production, Global Engage Ltd, UK




Morris Kaner
CEO, MK&A - Morris Kaner & Associates, Israel




Moshe Porat
Founder & CEO, MESH Labs (CoE / VC), Israel




Nir Poleg
Vice President, Li & Fung Limited, Hong Kong, China




Pilar Zárate Chaves
World Economic Forum Global Shaper, Co-founder, ViVi, USA




Peter Bomer
Founder & CEO, The China Hack, China




Pierre-Yves Gerard
Managing Director, Bo Le Associates, China




Renaud Savary
Founder, RS Capital, UK




Rohit Talwar
CEO, Fast Future, UK




Rosella Migliavacca
Chairwoman, Future Energy Foundation, Ireland




Sandra Miller
CEO, Runway Innovation Hub, USA




Prof. Rafael "Rafi" Boritzer
Managing Partner, Start Track Entrepreneur Support Ltd., Poland




Shay Marcus
Partner, SHENG Enterprises, Israel




Sherif Omar
Founder, FeedBack Market Research, United Arab Emirates




Simon Littlewood
CEO, SDG Global Capital, Hong Kong, China




Stan Crienen
Winson Capital, China




Stephane Grand
Managing Partner, SJ Grand Financial and Tax Advisory, China




Steve Monaghan
EVP, Chief Digital Officer (CDO), Riyad Bank, Japan




Tamar Raz
CEO, Hadasit, Israel




Taryn Andersen
CEO and Co-founder, Impulse4Women, Spain




Tatsuzo Ishigami
President & CEO, STI International, Inc., Japan




Tianyu Li
Investment Banking




Tom Van der Heyden
CEO, S³ Group, Spain




Tony HUANG
Executive Director Invest M&A JV, Valuetang, China




Vadim Tarasov
Partner, Advanced Autonomous Solutions Fund, Hong Kong, China




Viren Mahurkar
Founder and Chairman, HitchinRock Advisors, UK




Wagner Denuzzo
Head of Capabilities for Future of Work, Prudential Financial, USA




Rani Shifron
Founder, Healthier Globe, Israel




Yaron Carni
Founder, Maverick Ventures, Israel




Yaron J. Schwarcz
co-founder and CEO, Skyline Robotics, Israel




Yechiel Engelhard
Founder, Early stage startup, USA




Yudong Hou
Co-founder & Managing Director, Eastern Link Capital, China




Zacki Turkeltaub
President, NTT, USA




关新
宽资本创始人及董事长




白云彦
董事长,北京绿金咨询有限公司



Chris Garabedian
Chairman and CEO, Xontogeny, USA




Robert Cucin
CEO, Chairman of the Board, BioSculpture Technology, Inc., USA




Alain Mititelu
Chief Executive Officer, Neuro-Concepts, UK




Alan Qin
Founding Partner A Blockchain Technology Startup, China




Albert Tsai
VP, Regional Medical Officer of Asia Pacific, PPD, Hong Kong, China




Andrew Guise
Managing Director, Gaia Biotherapeutics, UK




Björn Cochlovius
Co-founder, Medraxa Therapeutics GmbH, Germany




Brad Thompson
Chairman and CEO, Avamab Pharma Inc., Canada




Courtland Imel
CEO, Ceutical Laboratories, Inc., USA




Dan Mapes
Founder, Verses.io, USA




David A. Hall
CEO, CCO & Co-founder, The Aesthetic Medicine Platform TAMP, USA




David Boisvert
Sr. Director of Process Development, Arch Oncology, USA




David Platt
Chief Executive Officer, Bioxytran, Inc., USA




Huaizheng Peng
General Manager, International Investment and Operations, China Medical System Holdings Ltd, China




Dorte X. Gram
CEO, Founder, PILA PHARMA AB, Sweden




Hao Huang
Biotech investor and BD at AstraZeneca China




Ingmar Hoerr
Founder, CureVac, Germany




Jose Bolaños
CEO, Nimbus-T, USA




Nassos Alevizopoulos
CEO, Therapten Biosciences Inc., Canada




Roberto Di Pietro
Professor in Cybersecurity, Hamad Bin Khalifa University, Qatar




Tsafrir Kolatt
CEO, Fertigo Medical, Israel




Gerry (Gerald) Klein
Principal, MedSurgPI, LLC., USA




Haiyan Wang
Director, Business Development, Syneos Health, Canada




J. Bradley Hall
Founder, Chairman and CEO, ICON CAPITAL RESERVE SA




James Filbird
Chief Executive Officer, Defiking, China




James Qiu
Associate Vice President, R&G PharmaStudies Co., Ltd, China




James Qiu
Chief Executive Officer, Stealth Startup, USA




Jim Coleman
President & Managing Director, Kingsfield Consulting, Inc., USA




Kah Yee Eg
Chairman, Key Asic, Singappore




Lee Meng Chak
CEO & Founder, CENS Private Limited, Singapore




Luis Escobar
CEO and Founder, Escobar Group of Companies LLc., USA




Marc de Garidel
CEO, AZTherapies, USA




Matthew Shipton
Vice President / General Manager, Novabiosis, USA




Douglas Corley
Co-founder and CEO, DHB Global, Hong Kong, China




Tianyu (Bob) Li
北拓资本, China




Nate Hughes
Director of Business Development, George Clinical, USA




Oleg Feldgajer
CEO, Canada Green ESCO Inc., Canada




Reuven Bakalash
CEO, Adshir, Israel




Patrick Pun
Chairman & CEO, NCG, China




Walter Greenleaf
Medical VR / AR Expert, Stanford University, USA
STAGE SIX
Emerging Hot Tech Expo
-Accelerating New Growth Drivers to Replace Old Ones
September 25-29, 2021 | DICC, Dalian, China
Expo I: World Bio-industry Expo
-Decoding Life for Better Healthcare of Humankind
September 25-27, 2021 | DICC, Dalian, China
---
| | | |
| --- | --- | --- |
| Zone A1: Stem Cell Tech | Zone B1: Bio-IT/Health-IT and Medical Informatics Products | Zone C1: Medical Imaging Tech |
| Zone A2: Molecular and Cell Biology Tech & Products | Zone B2: Separation & Purification Tech | Zone C2: Orthopedic Products |
| Zone A3: Immunotherapy | Zone B3: Tissue Engineering | Zone C3: Smart Biosensors |
| Zone A4: NGS, Gene and Genome Editing | Zone B4: Cell Tech and Therapy | Zone C4: New Medi-Tech |
| Zone A5: Synthetic Biology | Zone B5: Gene Therapy | Zone C5: Medical Devices |
| Zone A6: Bioanalysis and Lab Automation | Zone B6: Antibody, Vaccine and Technologies | Zone C6: Lab Devices and Equipment |
---
Expo II: World Future Industry Expo
- New Drivers for Economic Growth
August 26-28, 2021 | Dalian World Expo Center, Dalian, China
Exposition Scope of Emerging Hi-Technology
---
| | | |
| --- | --- | --- |
| Hub 1: Next-Generation IT | Hub 7: Blockchain | Hub 13: High-end Manufacturing |
| Hub 2: AI & Robotics | Hub 8: Quantum Technology | Hub 14: 3D/4D Printing |
| Hub 3: Fintech | Hub 9: Smart Materials | Hub 15: Future Aerospace and Aviation |
| Hub 4: 5G/6G | Hub 10: Smart Energy and Energy Stage, New Energy Car | Hub 16: Mobile Tech |
| Hub 5: IOT & IOV | Hub 11: Space Colonization | Hub 17: Wearable Tech |
| Hub 6: High-Speed Travel | Hub 12: Autonomous Vehicles | Hub 18: VR, AR and MR |
---
Expo III: World Sustainability Industry Expo
-From Edu-Tech to Sustainable Innovative Tech
September 27-29, 2021 | DICC, Dalian, China
Exposition Scope of Sustainable Technology
---
| | | |
| --- | --- | --- |
| Pavilion A1: Smart Edu-Tech | Pavilion B1: High-end Marine Equipment | Pavilion C1: Smart Environmental Monitoring Technologies |
| Pavilion A2: Deepwater Technology | Pavilion B2: Smart Agricultural Equipment | Pavilion C2: Carbon Capture Storage |
| Pavilion A3: Underwater Robots | Pavilion B3: Green Food Processing | Pavilion C3: New Recycling Technologies |
---